Shazarch has created a state-of-the-art web service for the Atlante Montessori Project, delivering a dynamic database for a comprehensive archive of studies, historical documents, lexicon, and photographic repository. Our tailored IT solutions have streamlined access to Maria Montessori's teachings and legacy, spreading resources for scholars and non-experts.
Experience our cutting-edge AR/VR solutions, tailored for handheld and head-mounted devices. Our team skillfully designs multi-platform apps and web-apps. As researchers and scholars, we've collaborated with universities and museums, publishing in scientific papers. Elevate your brand with innovative, immersive technology backed by top notch expertise.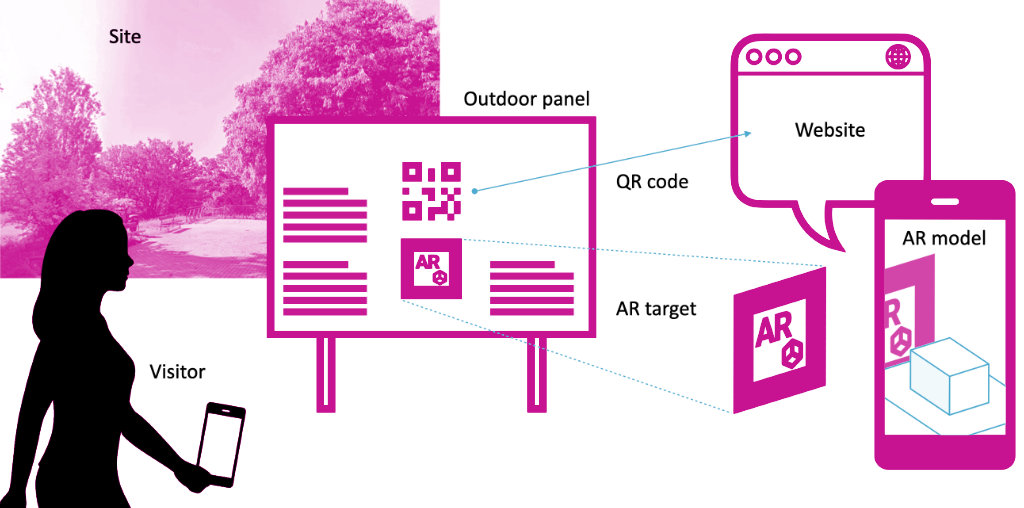 Image: Spallone R., Vitali M., Palma V., Ribotta L., Pupi E. "Castello di Mirafiori: reconstructive modeling and WebAR". To be published.
Palma V., Spallone R., Cicone G., Lops G., Rinauro R.
"Scalable AR for BIM on telecommunication network sites"
.
ISPRS Archives
, 2022.
Project funded by INWIT, carried out by INWIT and Politecnico di Torino. Palma V. is co-founder at Shazarch.